Outline:
Summary: If you want to be a good host and make your visitors happy, serve excellent food. And what better way to do this than to hire experts? The catering industry is extremely competitive, so searching for someone you can rely on can be a bit challenging. However, by following some practical tips, you will be able to zero in on the best one that can turn any event into an extraordinary one. We've compiled below some of the tips to consider when on a hunt for a caterer that can live up to your expectations.
Think About Your Personal Needs
Ensure that whoever you hire for your event can meet your requirements. So, it's important to think first about what you will need or want from them. Sometimes, you may wish to have entrees and appetizers or simply one versus the other. The caterer must be able to live up to your expectations and handle the size of your event without hesitation, given all the vital details upfront. So, clear communication with them is key.
Type of Event
The event you're hosting is another critical factor to consider. This will help you narrow down your caterer options properly. For instance, a wedding will need a fancier menu, alcohol service, wait staff, prep & breakdown services, and specific time schedules. Hence, it's imperative to go for a caterer specializing in wedding catering services. In contrast, a corporate picnic might need a simpler food & beverage menu and a buffet-style service. Thus, choose a caterer specializing in casual, large-scale outdoor catering.
Budget
This is a vital aspect of the catering planning process. It will put you in a specific bracket of service that best fits your event. One good tip for setting a budget is determining the amount of money to spend per head. Divide your estimated number of guests by your budget to have an idea of how much you will probably spend per head. You may need to increase this number just a bit to be more realistic about catering costs and needs. This is something you need to discuss and customize with your caterer.
Wait Staff and Service
Will your event need any wait staff? A caterer can give some forms of service in terms of waiters, bartenders, food carriers, cocktail waitresses, buffet attendants, and more. You can also choose a certain level of wait staff, from basic bartenders and tray carriers to full-service formal wait staff and everything in between.
Know Their Services
You also want to know what services these caterers offer. Some provide on-site or off-site services and even both. In an on-site service, caterers go to your venue. Meanwhile, in an off-site service, you go to the caterer's venue. Knowing this can help you plan and prepare for other things, such as decorations for the venue.
Menu Options
A caterer can offer a range of food menus, so it's imperative to know what they can bring to the table. If you are planning for a casual get-together, then you can consider taco catering. However, if you are concerned about the guests' dietary restrictions, then you can also inquire about diet-specific foods.
Schedule a Preparation and Taste Test
After knowing the caterer's menu, you must schedule a preparation and taste test. This will give you an insight into the quality of their food and if it can satisfy your guests. Apart from that, look into the company's overall service. This is essential if you want a buffet table or bar for your event.
Ask for Photos and Samples
It is crucial to know what to expect from your local caterer. Prior to hiring one, ask for photos of their previous work. You can also check out their website and Google reviews to better understand the experience of their previous customers.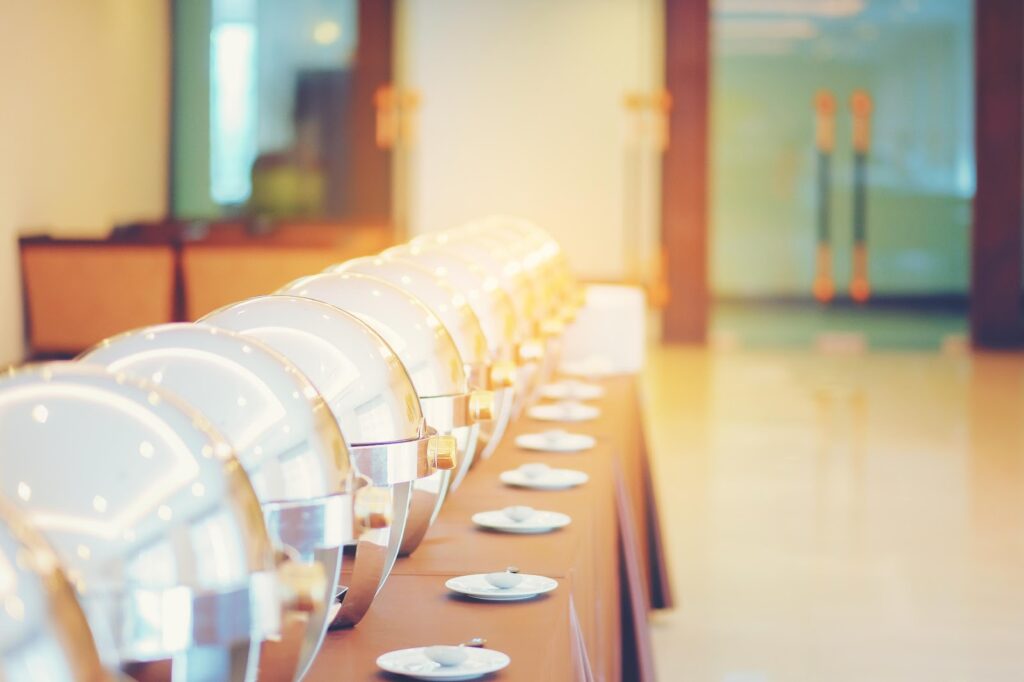 Ask About Overtime Charges
Sometimes, your event will run past the anticipated time. This is normal, and the caterer will expect this. To avoid any unpleasant surprises after the event, ask the caterer about their overtime charges. Knowing the overtime charges beforehand will make it easier for you to adjust your budget and deal with time restraints.
What are the Payment Terms and Conditions?
Most catering companies will need a deposit before catering your event. Meanwhile, others demand that you first pay them in full. Whatever the payment terms and conditions are, ensure to get a receipt and learn about their refund policy.
Check Out Customer Reviews
You also want to ensure that the catering company will live up to its promise. The best way to know if you have selected the right service provider is through referrals and customer reviews. Experiences don't lie, and your family, friends, and colleagues can be your best sources. You can also do your own research by checking out the company's online reviews.
Review the Caterer's Charges
This may look like an obvious one, but the charge is vital, particularly since catering costs can be exorbitant. Make sure to weigh your choices and look out for hidden fees. There will always be some give and take; however, you do not want to go too high or too low. Think about your expectations when it comes to event size, the type of food you want, the theme, and the add-on services.
Book Your Catering Service with Flavor on 51
With the practical tips above, you now have an idea of what to consider when hiring a caterer that can make your event unforgettable. If you are on the lookout for a reliable company that offers superb catering in Weatherford, TX, Flavor of 51 is the right choice. We deal with all types of events from small family reunions to big corporate parties. Find out more about our offerings for breakfast, lunch, or dinner by calling us now! You can also order online if you want a la carte.